The Queen Never Left Her Thrown! Beyoncé
Levar Kemp
Levar Kemp is the Editor-In-Chief of Snubb3d Magazine. He is…
The Iconic superstar opened her first solo tour in seven years in Stockholm in which she performed tracks from the acclaimed 2022 album. Most of her choreography was left to her dancers.
Thousands gathered at Friends Arena on Wednesday, their cheers reaching an almost deafening level when a woman slowly emerged from below, her outfit shimmering with sequins.
THE ICON WE LOVE Beyoncé APPEARED
She performed for three hours before a giant screen that displayed a constantly morphing tableau that was part retrofuturism, part disco fantasy, flanked by dancers and backed by a live band. She performed dance moves with a pair of giant robot arms at one point; at another, an image of an alien dancer in heels hovered above a disco ball.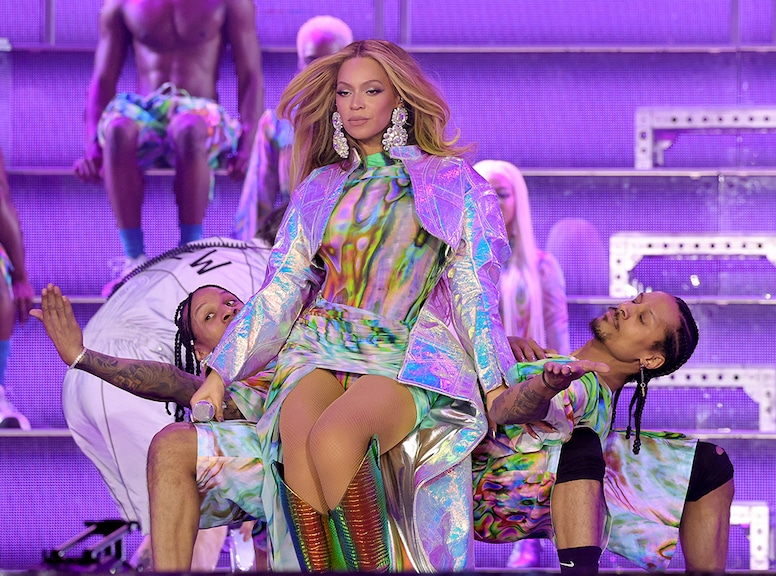 As the star turned her back to the audience during a rendition of "Drunk in Love," two of the "hands" reached up her legs, two covered more intimate body parts, and two rested on her posterior. As a complement to the look, she wore a matching pair of black rubber latex gloves with matching red nails.
Beyoncé's Loewe bodysuit will go down in history, according to one Twitter user. An additional user wrote, "I need that hands bodysuit as soon as possible.".
The singer launched her highly anticipated "Renaissance" world tour in Sweden on Wednesday night – and, true to form, she changed her outfit numerous times throughout the evening. Almost as many (if not more) custom bodysuits were worn during the evening.
Among them were a silvery Courrèges one adorned with an iridescent circular cutout in the center, an elegant Alexander McQueen flared hem, and an intricate pearl-embroidered Balmain dress.
A nod to the ballroom and vogueing culture that inspired "Renaissance," Beyoncé gave the stage to her dancers at the conclusion of the show, who competed against each other to rousing cheers.
On Thursday, Beyoncé will continue her tour in Stockholm before visiting London for five shows at Tottenham Hotspur Stadium beginning on May 29. As part of its North American leg, the tour will begin in Toronto on July 9, continue to MetLife Stadium in East Rutherford, New Jersey, on July 29 and 30, and conclude at the Caesars Superdome in New Orleans on Sept. 27.
Beyoncé we wish you all the best! Love, Light & Positive Energy.
LONG LIVE THE QUEEN!
Levar Kemp
Levar Kemp is the Editor-In-Chief of Snubb3d Magazine. He is a alum of Howard University in Washington D.C. Mr. Kemp is a producer, director and has a passion for the arts. His diverse background in the industry includes but not limited to: BET, VIACOM, VH1, and other well known publications.